Repair
Of course you can offer your instrument for repair to the allround music store nearby. That, however, does not specialize in saxophones and clarinets, and often does not have the tools and know-how necessary for proper repair.
a extra service MRO Saxophones is always available for emergency repairs (24/7).
MRO saxophones is thé specialist with years of experience in all types of repairs. You can contact us for both small repairs and for larger works including dent repairs and soldering. These are all done in-house. MRO saxophones have the proper tools and associated knowledge for lathe bench work, soldering, polishing and dent repairs.
Prices for repairs are obviously not standard and will be determined for each individual instrument. In advance you will get a quote. If there are more necessary repairs needed during the job  we will first contact the customer.
For indication, we use an shop rate of 45 euros excluding VAT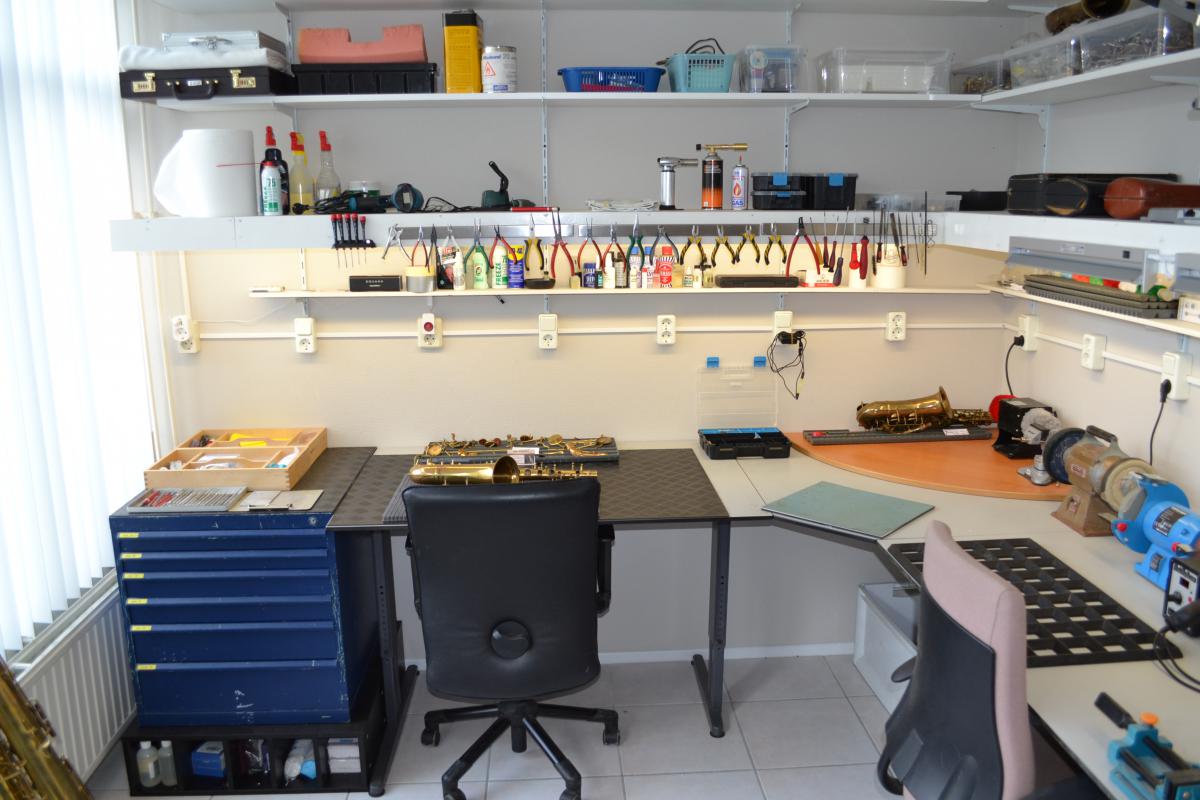 Of course you'll receive an invoice detailing the work performed.
Warranty on our repair work is standard.
For vintage instrument repair work we'll use original spare parts (if possible and available).
A faulty instrument is very annoying and always inconvenient. Often small repairs can be carried out directly in our shop, so that you can take your instrument back home again. Some examples:
1) Replacing neck cork (saxophone) or tapcork (clarinet).
2) Installing cork or felt if your instrument is suddenly suffering from poor intonation.
3) Leak Test to locate leaks.
4) Replacing a pad.