Artikel: Conn 6M Ladyface
Manufactoring date:
mid 1957
Finish:
Laquered body with nickel plated keywork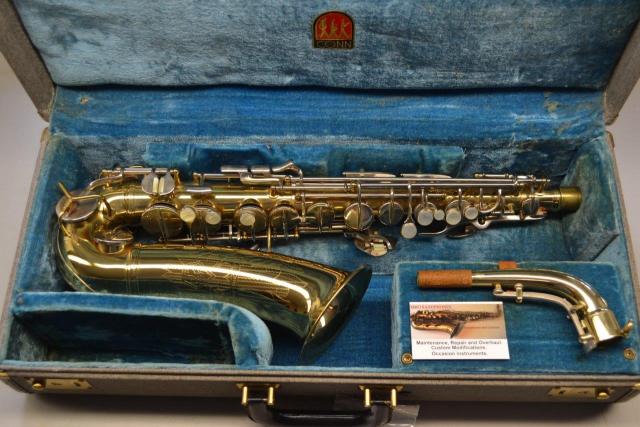 Brand : Conn Ltd - USA
Type : 6M Ladyface
Serial : 697005
Year : 1957
MRO ID : AS29
 
General description : Conn 6M Ladyface, in museum condition! This sax was built mid 1957. It features the double socket neck, straight tone holes and no microtuner. Absolute beauty!
Condition : This horn is in almost mint condition. Just one small dent near the serial number. Overhauled in 2014 by previous owner. The lacquer is original and completely intact. The nickel plated keywork is in perfect condition. Crisp sharp Ladyface engraving. All lock screws are present. No dings or scratches anywhere!
Warranty : as-is condition : no warranty.
Level : professional.
Body :  Lacquer : original lacquer.
Condition : mint.
Visual : no issues. One small dent near serial number.
Repairs : none.
Engraving : sharp Ladyface engraving.
Keywork : nickel plated.
Condition : mint.
Pads : very good.
Neck : Lacquered.
Condition : mint.
Features : Double socket neck.
Case : original case.
Case condition : mint
History : The first owner bought it in 2012 as a demo-model from a music store in Lombard (IL) and had it overhauled in 2014.  Imported from the US in 2019.
Remarks : This baby kicks away almost any modern horn easily. This is the perfect sax for modern music and jazz. Free blowing, with a warm and full sound. Very comfortable during playing and perfectly in tune.