Differences between Alto saxophone Aristocrat Buescher 'Big B' bodies
Posted on:

17 June 2015

By:

Mark
MRO saxophones recently started on the overhaul of an alto saxophone Buescher Aristocrat "Big B'. Because we also have an almost identical spare body of a the same type of horn I did some research on any differences. Here they are:
Sax A: Serial Number 303 311 (built February 1945)           => Body Only
Sax B: Serial Number 330 679 (built in November 1959)    => for overhaul
(Model years are indicative: I used the serial lists of Saxpics.com)
1)  Sax A has a different engraving and adding "US" above Big B on the bell. This saxophone is made for the US military in the final phase of World War II. See the detail pictures of the engraving below.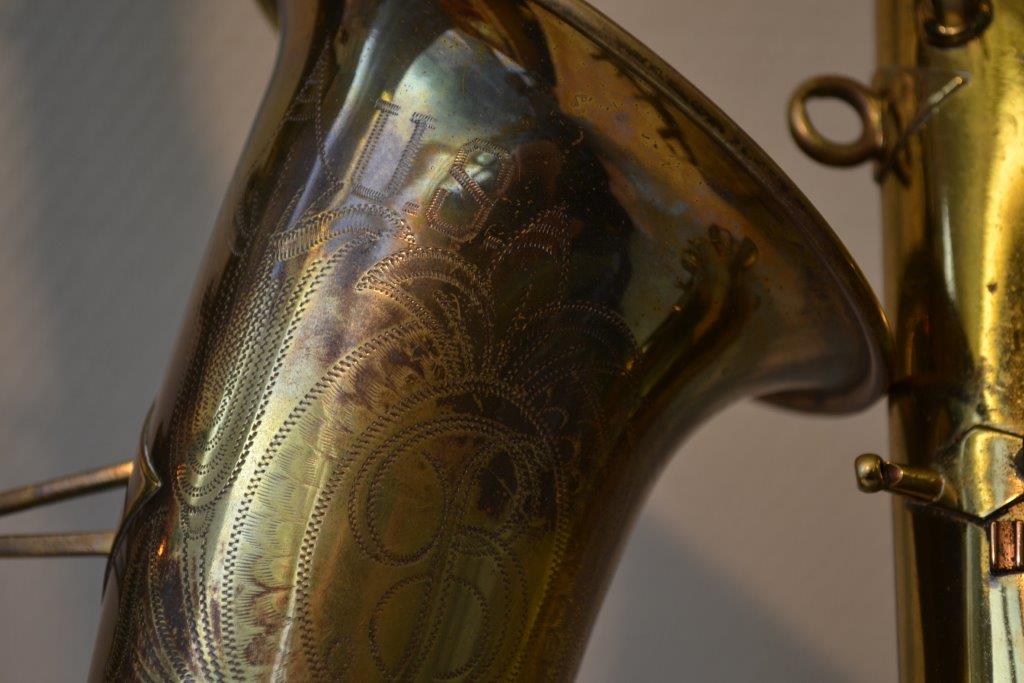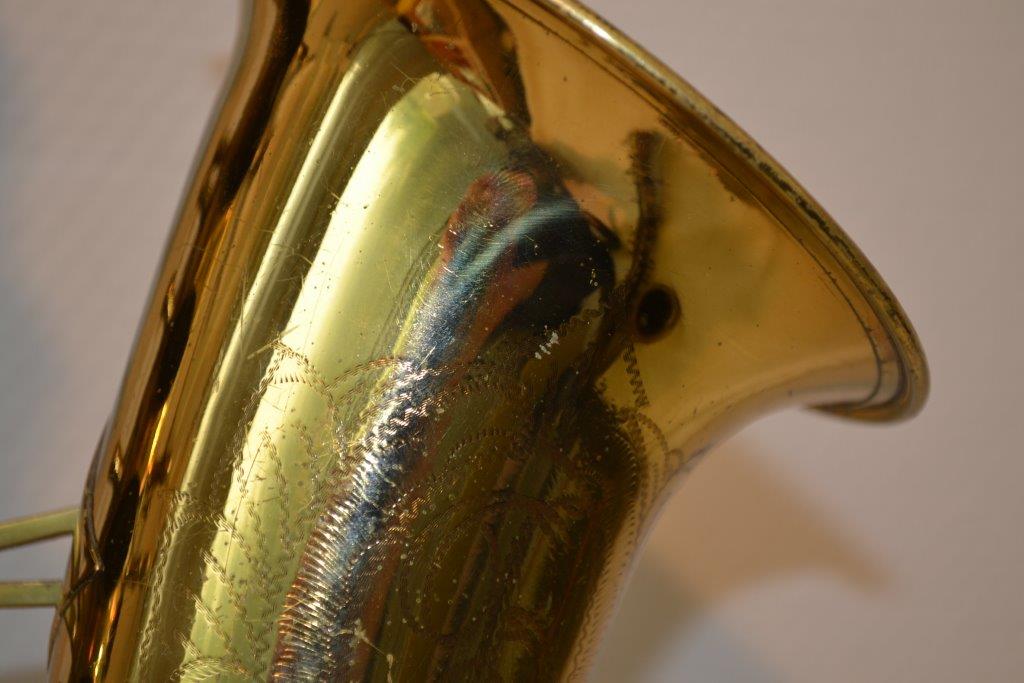 2) Sax B has a nickel-plated thumb rest. Sax A is the standard (bare brass) version.
3) Sax B has type designation '140' under the serial number. Sax A does not have this. See pictures.
   The keywork of a normal Aristocrat 140 will fit this Big B body. I might have one somewhere around....

4) The connection rings for the bell (solder joints) are shaped somewhat differently. See pictures.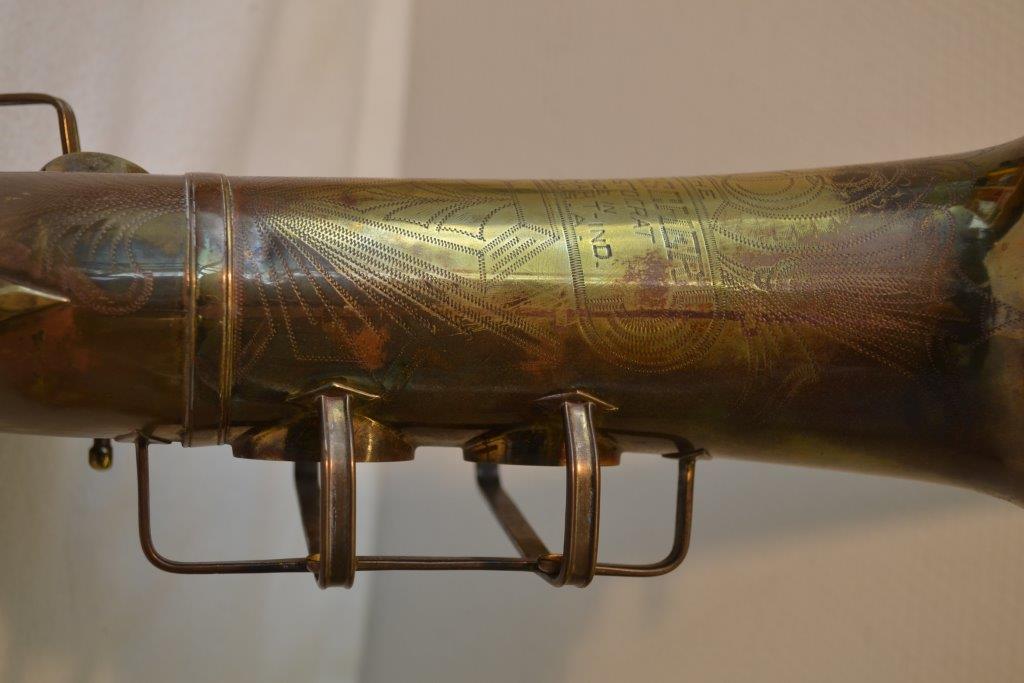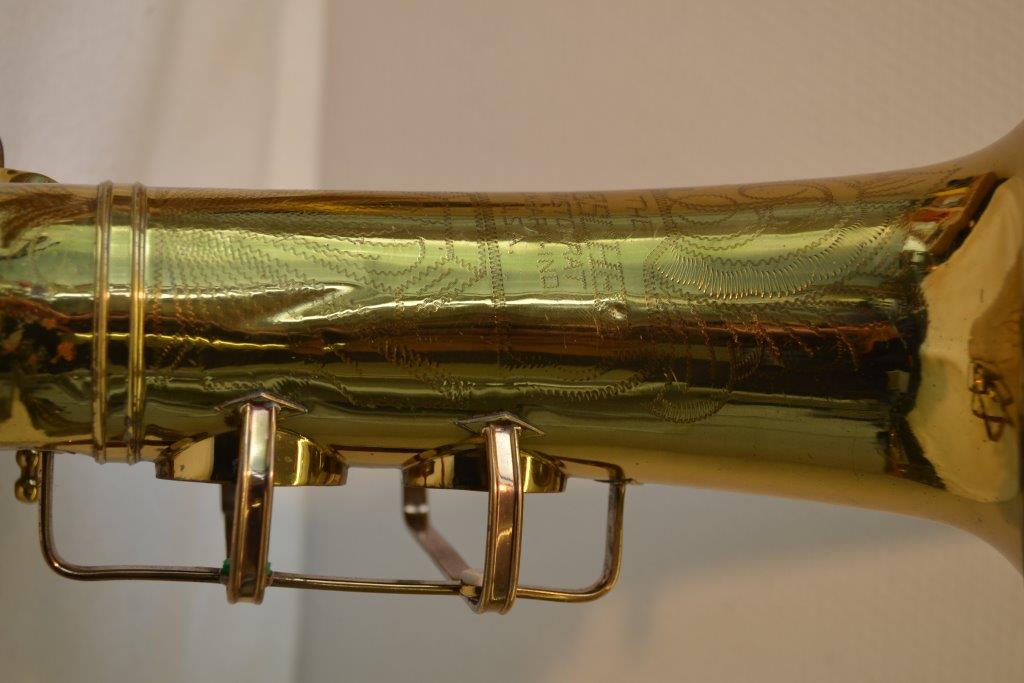 That's interesting......