MRO saxophones is thé specialist for saxophones and clarinets regarding maintenance, repair, overhaul, modifications and quality occasion instruments!
Vision: We focus on personal wishes for each individual customer.  The combination of customization, quality, expertise and service makes MRO saxophones unique in the field of woodwind repair business. As a result more and more amateurs, professionals and associations find their way to MRO saxophones, also for a growing international clientele. Both individuals and organizations can count on us.
MRO saxophones is not an average retail shop but a studio / workshop.
- Opening hours are not strictly and depend on customer wishes. We offer 24/7 services for emergency repairs if required.
- Our specialization and years of experience as a clarinetist / saxophonist means we know exactly how the instrument should be treated, repaired, overhauled and modified.
- Through our knowledge of many types and brands MRO saxophones has become a well known name in the international woodwind scene.
- By remaining a small shop we can schedule your instrument often at short notice, where quality and customer service is always our top priority.
- We invest in continuous improvements for our repair methods.
- A lot of specific information on instruments can be found in the Knowledge Base. It will be refilled regularly on various issues.
- Updates on MRO saxophones activities can be found in the News section.
History: MRO saxophones arose from a personal need. As experienced musicians can testify maintenance of a woodwind instrument is of great importance for the sound, playability and durability of the instrument. Maintenance and repair by regular music business/shop is often a costly affair, and the quality of the work leaves much to be desired. As saxophonist / clarinetist with over 30 years experience and a technical background MRO saxophones was founded in 2008 with the idea to specialize in this business, with customer wishes at first priority.
MRO: The abbreviation MRO is used internationally in engineering and stands for Maintenance, Repair and Overhaul. That's exactly what our main task is……
Modification: MRO saxophones also specializes in (ergonomic) adaptations and modifications for your particular instrument. Tuning problems are a well known problem that can be solved by MRO saxophones. After modification the instrument will play and tune much better as a standard instrument. This has not only to do with the position of the mouth piece and the height of the key work, but also with the bore and dimensions of the neck. Professional modification of your saxophone neck is our specialization: MRO saxophones knows how this can be done for your instrument!
Engraving: As an extra service your instrument can be engraved. We work together with a professional engraver, with many years of experience in wind instruments. Whether on renewal of the existing engraving (on vintage instruments) or a custom-made engraving: we offer that possibility.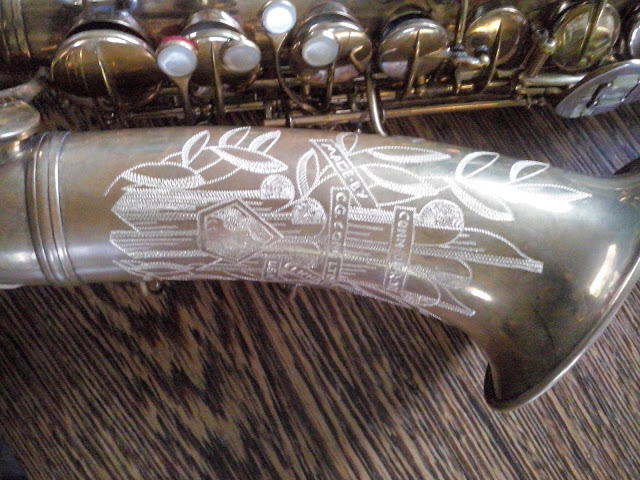 Occasions: MRO saxophones has a limited Occasions department, focusing on better types and brands. We are not bound to any dealership and you will get an honest opinion from us! Trade-in your current instrument is negotiable. We offer both Overhauled and Not-Overhauled instruments. All overhauled Occasions come with a 1 year full warranty. We offer free shipping within the BeNelux and Germany. 
Are you looking for a certain type of occasion? We can arrange that for you! MRO saxophones uses an extensive international network.
We do not sell cheap Asian brands; you better check regular trading on Internet if you prefer to purchase a shiny horn and throw away your money....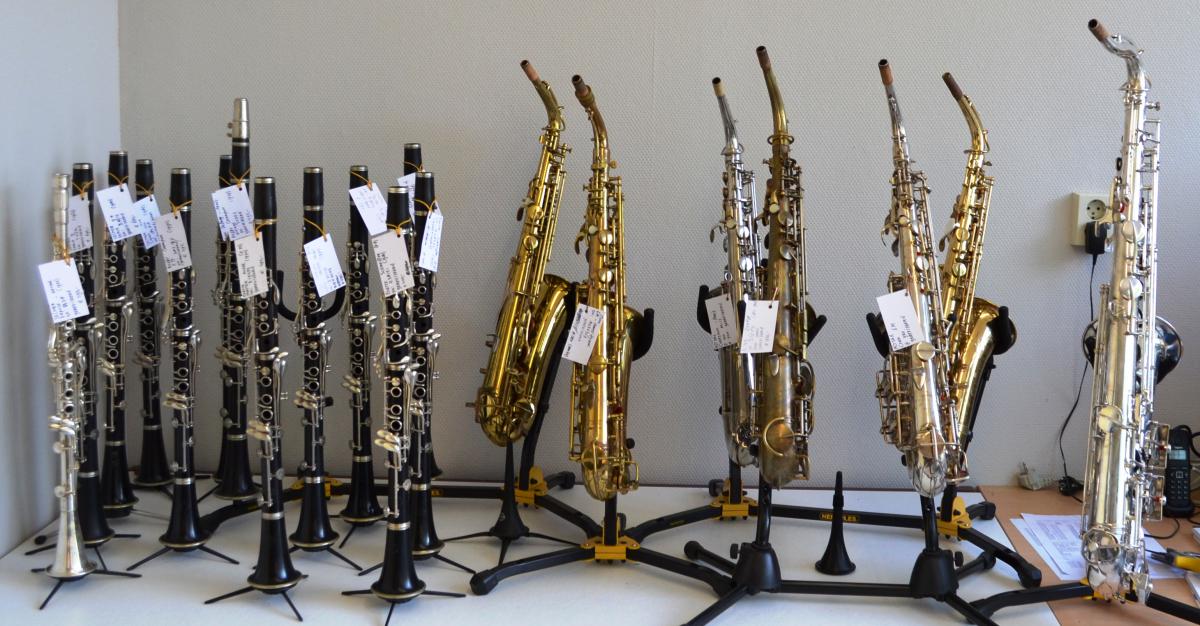 Brokerage: We can help you with private sale of your instrument. You can use the possibilities that MRO saxophones offers you.  You can be sure your instrument will be offered for sale for a correct market price. MRO saxophones will be responsible for the entire sales process, including advertisements, pictures and posting on the website.
Brokerage is customised : please contact us by email for further information.
Purchasing: Would you like quick cash for your instrument? That is also possible! MRO saxophones buys individual instruments directly, but also parties (eg associations) at a fair price, depending on condition. We know the market and the value for occasions like no other by our years of experience. For multiple instruments and parties in BeNeLux and Germany we are happy to visit you to discuss the possibilities! Just call us for details.
Location: MRO saxophones is located  in the city of Heerlen (southern Netherlands) since March 2015. The location (near the hospital) is very easily accessible for both domestic and international customers, just minutes away from the border and the German city of Aachen.
Heerlen is accessible from many cities within an hour by car (Maastricht, Eindhoven, Roermond, Venlo, Aachen, Cologne, Düsseldorf, Liege, Brussels).  
For our German customers we offer our second repair shop in Germany. This shop is located in Attendorn (Sauerland) and also easy accessible. This location is reached by car within 90 minutes from the Ruhrgbied and Frankfurt area, and only 60 minutes away from Cologne.
MRO saxophones is open to visitors on appointment only.
Questions or remarks? : Please feel free to contact us (phone, email or WhatsApp) for information or advice!
Phone : +49 151 51179146
mrosaxofoons@gmail.com